Vintage photography is popular with so many people, from vintage cameras to vintage photographs. Inside Gannon's Antiques & Art we have very nice collections of cameras and pictures for everyone. Below we have a small sampling of what is on display in our antiques mall.
We buy antique cameras and pictures!
If you have antique cameras or pictures, we are always interested in adding to our inventory. If you would like help with selling your items or establishing their value
Click here to Contact Us!
Canon Lens 100mm f:3.5 With UV Filter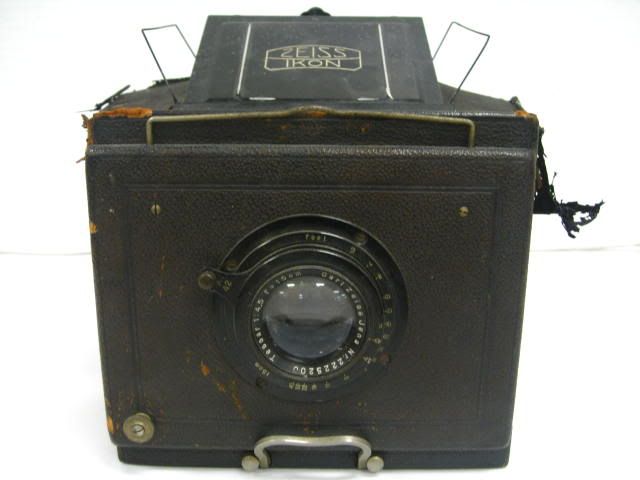 Zeiss Ikon Miroflex
This is a great vintage camera. It's a Zeiss Ikon Miroflex B 859/7 c. 1927. This camera's lens is a Carl Zeiss Jena Tessar 1:4,5 f=15cm. This is just one of the neat collectible vintage cameras we have in our antiques mall.
Sale $200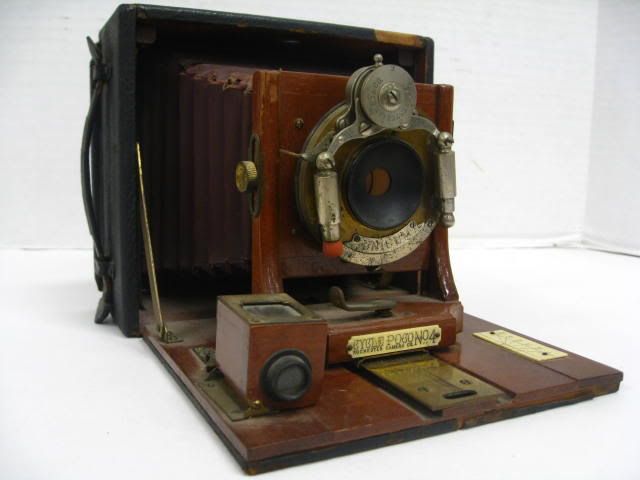 Cycle Poco No. 4 Antique Camera
The Cycle Poco No. 4 was manufactured approximately from 1895 through 1905. There is a celluloid tag on the front of the camera marked "Cycle Poco No 4 Rochester Optical & Camera Co". This is a very nice collector's piece and a great example of an antique camera.
Sale $200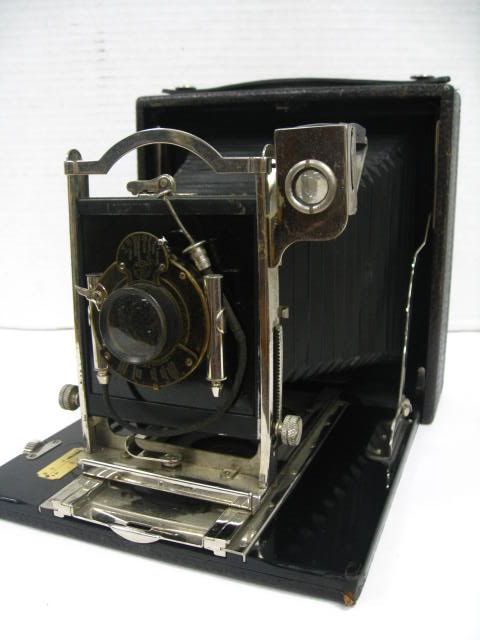 Vintage Kodac Premo Folding Camera
This is a nice Kodac automatic folding camera. This camera looks great and measures about 8.25″ X 10.25″ when open. This is just one of the vintage cameras we have in our antiques mall.
Sale $175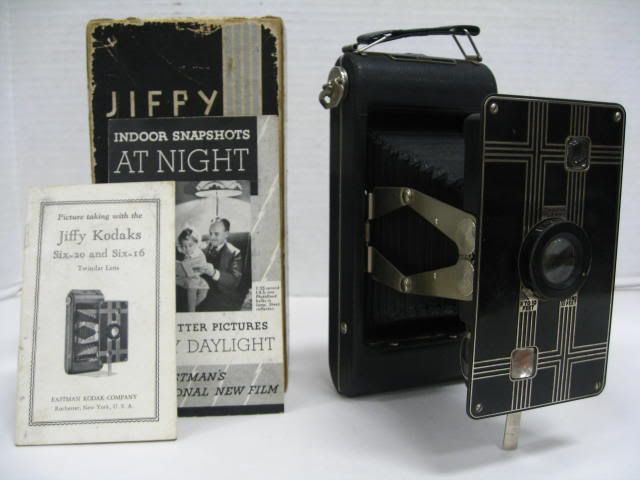 Jiffy Kodac Original Box & Pamphlets
This is a rare treat. It's a vintage Jiffy Kodac camera is great condition with it's original box and pamphlets. This vintage camera was well cared for through out the years and ready to be added to someone's collection.
Sale $69
Vintage & Antique Photographs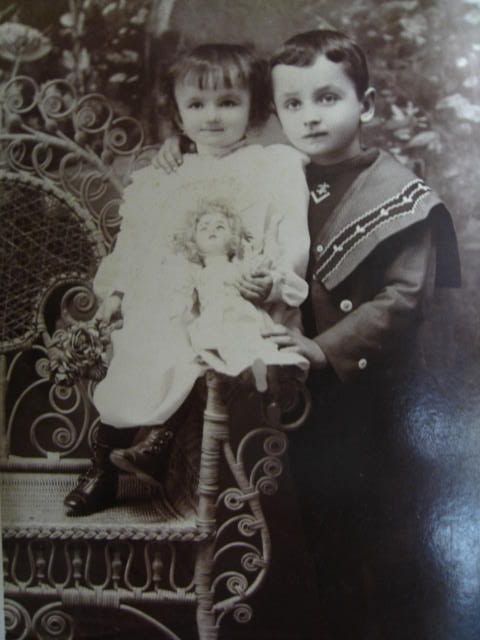 Antique Photograph in Beautiful Frame
Antique pictures of children dressed up and with their toys are very popular with our collectors. You can see these children with their best clothes and the small girl holding what was probably her favorite doll. These antique photos are a very neat window to a time long ago. We have hundreds of antique and vintage photographs in our antiques mall.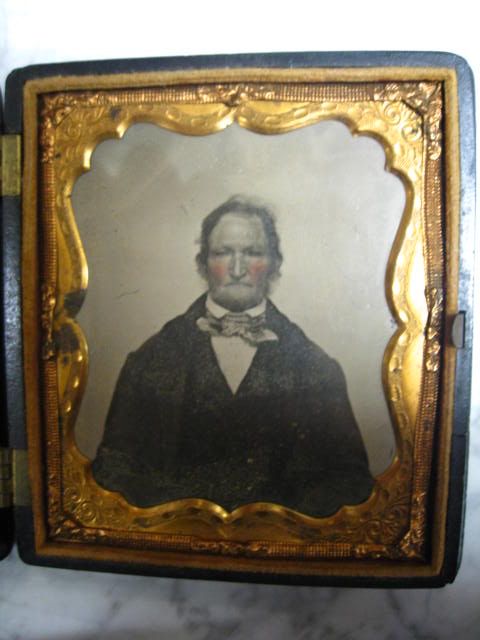 Antique Photograph in Beautiful Frame
This is a very clear antique photograph in a beautiful frame. This is one of hundreds of antique photographs we have at Gannon's Antiques.